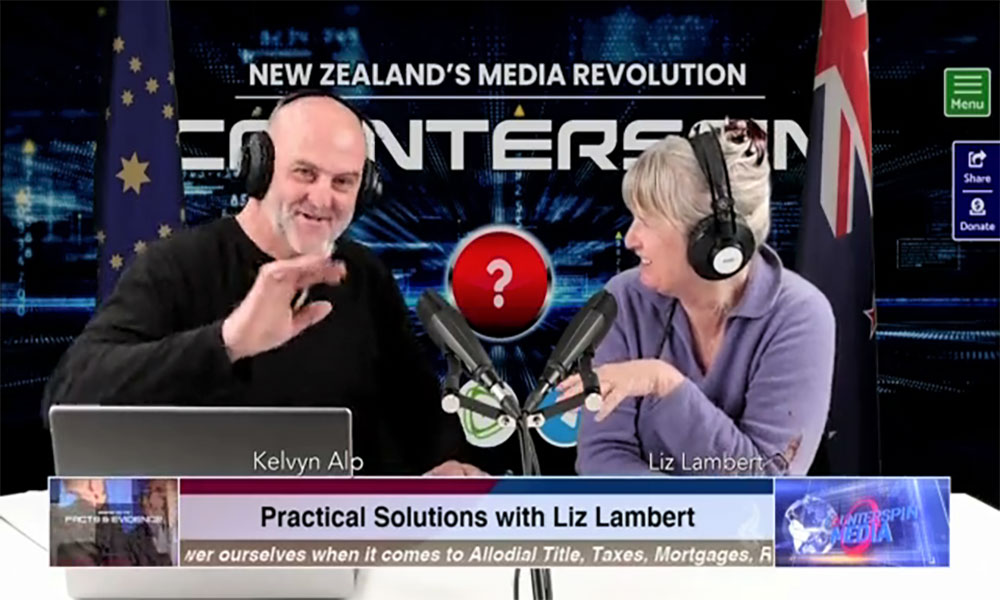 Liz Lambert Episodes
Videos
Fee Simple Vs. Allodial Title
No more feudal system overlords!
CASE LAW….

Fee Simple Vs Allodial Title Part 2 – The follow-up.
Kelvyn Alp and Liz Lambert (Lawyer) discuss and answer all your questions raised from Ep. 03….

Lawyer Liz Lambert answers your questions and presents information to empower you to free yourself from the beast system….
Documents
Allodial Claim:
DEED OF REVOCATION OF POWER OF ATTORNEY
How to claim Allodial/Native Title
God's NZ Trust 9
Removing the unremovable (Mortgage)
Replies to Council and Dept of Conservation Title
Sample letter to bank
Taxation:
Stop PAYE etc. individual
Wage Protection Act information
Stop Tax Business Owners
Stop Tax Retired and Beneficiaries