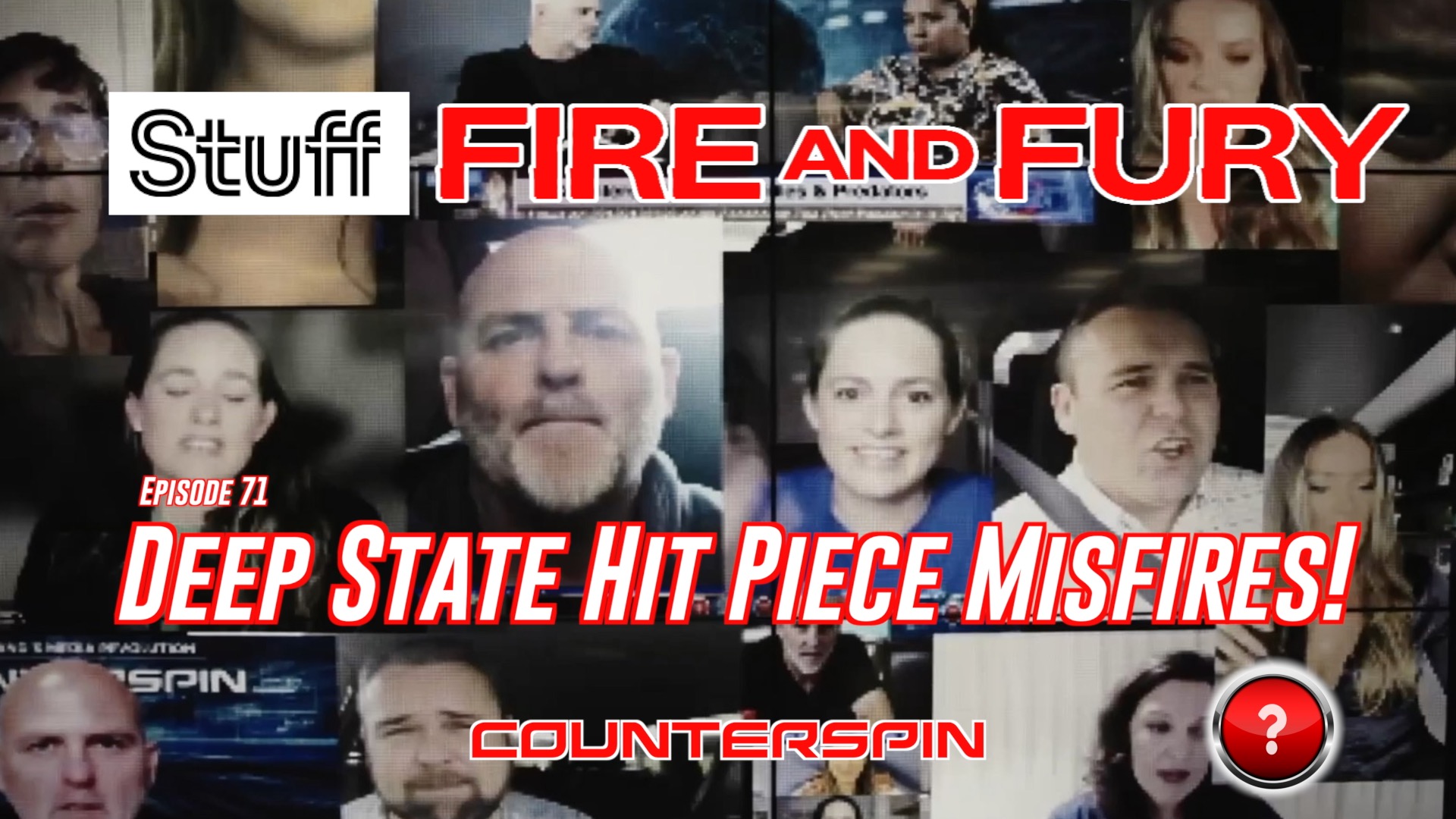 Update #001 EMERGENCY BROADCAST
EMERGENCY BROADCAST 14th AUGUST 2022 – 8PM 
Sunday, 14th Aug 2022
View – Livestream Coverage from ~ 8pm: www.counterspinmedia.com
EMERGENCY BROADCAST TONIGHT 8PM 
Share far and wide.
The NZ media outlet Stuff has today released a documentary aimed at discrediting major players in the New Zealand truth community, including the people's platform, Counterspin Media.
This one hour hit piece, aimed at those standing up against government corruption & political overreach, is going to backfire on them, as 55% of New Zealander's already distrust the mainstream media.
The piece, conveniently named Fire & Fury, like the hit piece written about President Donald Trump can be found here:
https://interactives.stuff.co.nz/2022/08/circuit/fire-and-fury-disinformation-in-new-zealand/?
Join us tonight at 8pm as we destroy their narrative and highlight their hypocrisy with key players mentioned in the attempted take down; including our own Damien DeMent, Carlene Hereora from Save Our Children and former AUT law lecturer, Amy Benjamin.
Share this amongst your networks as we need as many eyes on this as possible.
We look forward to seeing you all at 8pm tonight at www.counterspinmedia.com
Kelvyn, Hannah & the CSM Team.
View – Livestream Coverage from ~ 8pm: www.counterspinmedia.com
Donations can also be made via the following link www.counterspinmedia.com/donate
For more information and to share your stories,
Contact Us OR [email protected]
View – Livestream Coverage from ~ 8pm: www.counterspinmedia.com
Missed one of our earlier Livestreams?
View Replays of our Livestreams
Sign Up, to receive important Updates/Information and notifications whenever we go LIVE at Counterspin Media.
Share our message
Please consider forwarding this email on to share with a friend.
Your friend can Sign Up, if they wish to receive important Updates/Information to their inbox.
(An unsubscribe link is also included in the footer of every email we send out)
Your Comments & Feedback are most welcome.
Thank You
Counterspin Media
Leave a Comment
This Feature Coming Soon!