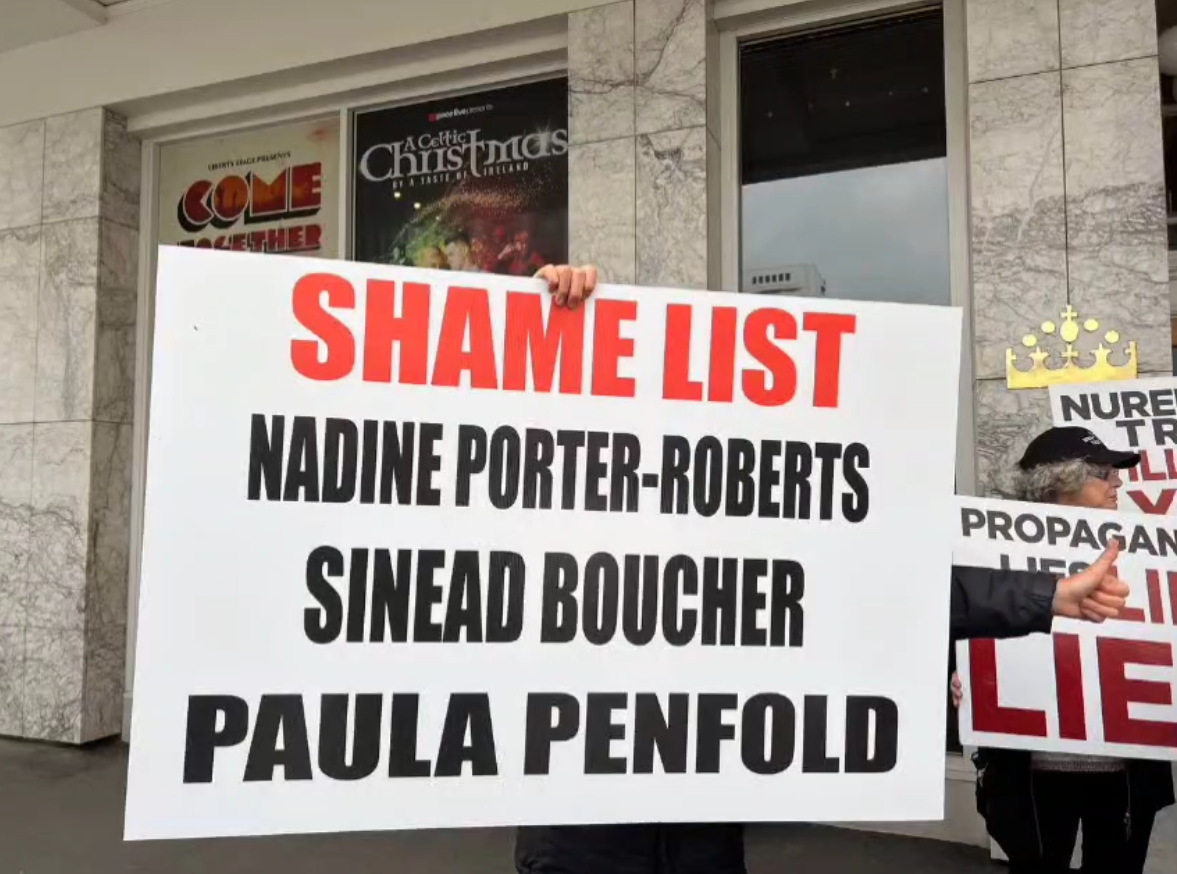 Mainstream Media Protest in Christchurch
On Friday October 28th, Christchurch truthers gathered in front of 'The Press' building ('Stuff' HQ) calling out Nadine Porter (Roberts), Sinead Boucher & Paula Penfold for their continuing character assassinations against the likes of Counterspin, Carl Bromley, Colin Whiteman, Vicki Payne & other local body potential councillors who were running as candidates for local body elections.
Many candidates were not invited to council 'meet your local candidate' meet and greet evenings.
Billy Te Kahika spoke on his documentary as he travels the country fundraising.
People have asked he be transparent about whether the funds are going towards the film or his court case.
Speakers included Colin Whiteman, Carl Bromley, Lee Williams, Tiamara Williams & an ex stuff reporter.
Sharon was covering the event & was impressed with Canterbury's tenacity & stoicism.
Find the video here.
🔄 Counterspin
NZs Media Revolution
Facts & Evidence based
Not a pay to say platform
www.counterspinmedia.com
Saturday - October 29, 2022
Leave a Comment
This Feature Coming Soon!