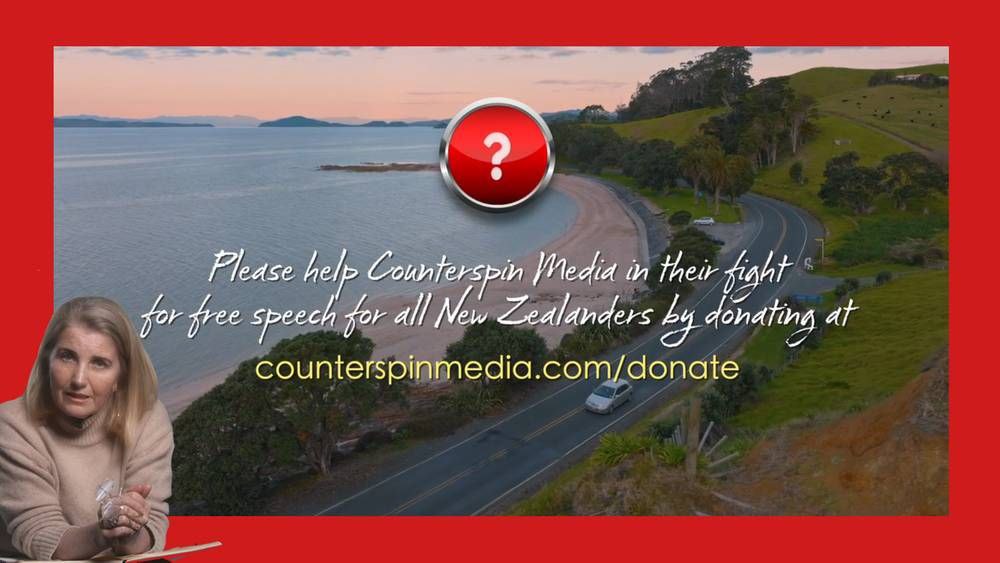 LIZ GUNN LOVE LETTER TO ALL KIWIS – SPEAKING UP FOR COUNTERSPIN
3 September 2022
"Hannah I am so proud of how you spoke, so proud of you & Kelvyn "
" What kind of New Zealand is this ghastly Govt creating ? "
Liz Gunn has 30+ years of presenting and interviewing experience & after working as a litigation lawyer, Liz began presenting the magazine show Sunday for TVNZ in the early 1990s, then filled in on Radio New Zealand. She became a familiar face on Kiwi television, including launching long-running magazine show Good Morning & news reading on weekend bulletins.
After a decade in Australia she returned to Aotearoa, rejoining RNZ, and doing video interviews for entertainment website The 13th Floor.
In 2001 she surprised audiences on Breakfast with Mike Hosking, when she suddenly quit the show live on-air.
https://theinfowar.tv/watch?id=63130fb6cb033a4601fb4d83
https://rumble.com/v1i6qcx-liz-gunn-love-letter-to-all-kiwis-speaking-up-for-counterspin.html
🔄 Counterspin
NZs Media Revolution
Facts & Evidence based
Not a pay to say platform
www.counterspinmedia.com
Saturday - September 3, 2022
Leave a Comment
This Feature Coming Soon!