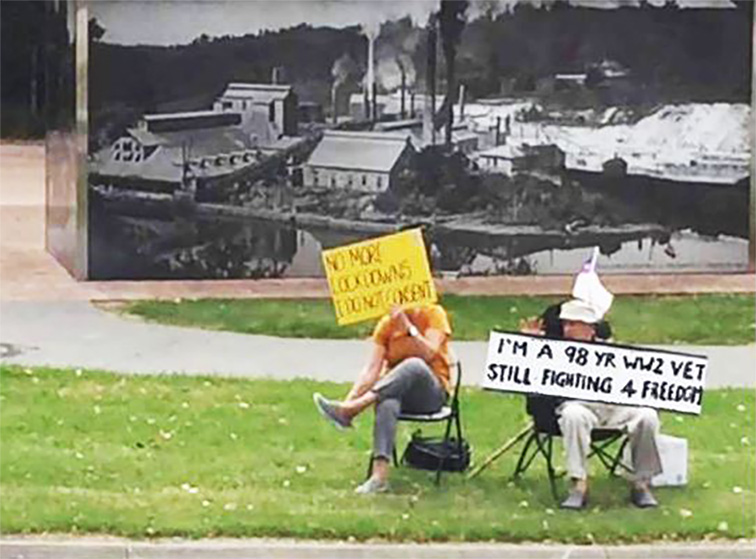 A TRIBUTE TO MY DAD
By guest writer Kathryn Olsen.
Find this article on substack.
Charles Wilfred Singleton Olsen. Born 24 June 1923 at home in Mt Eden Auckland.
Lived in Greenhithe during his early childhood. He had happy memories of his grandparents' home in Fairmount. They were orchardists.
His own parents, Harold and Violet Olsen built a home they called Roanoke on family land gifted to them by parents. They were soon forced to borrow on a rehab loan from his WW1 service (working for St Johns on the hospital ship Marama) when his health became progressively worse from contracting TB during his service.
Sadly Harold and Violet separated at this time and Violet used to bus up to visit the four children regularly from her flat in Grafton. Violet was an accomplished artist and also knitted and crocheted for Milne and Choice.
Harold's health worsened and the bank foreclosed on them in 1930/31, so Harold and the four children were forced to move to an unlined holiday bach in Browns Bay that Harold had helped other family members build. Harold lived here with their four children for nearly 3 years during The Great Depression until he died in 1933. Dad was 10 when he died.
Incidentally, Violet's father was George Pannill, well liked and known as the Father of Albany in historic records. He founded the Albany Surprise grape variety.
Due to financial hardship, Chas left school early and went to work long hard hours on dairy farms in the Waikato until he joined the army in 1944 as an infantryman in 21st Battalion. He trained for 3 days at Papakura military camp before spending a month at sea, then arrived in Egypt for more harsh training in the desert heat.
His battalion was stationed in Italy, and he remembers the cold wet and muddy winter being fed 'bully beef' until, as the weather improved, he was able to mingle more with the Italian locals and trade his smokes (he didn't smoke but they were all given cigarette rations) for fresh produce. He loved the Italian people, and made it back there for a trip decades later.
He has some very sad memories of the war. One memory was at Christmas when they were holed up in an old farmhouse and were enjoying roasted chickens and pork while taking turns on guard. Dad had just come in from his watch and a popular young guy they called 'Curly' took over. Next minute a shell exploded over the sand bags around the house and Curly came crashing back through the door and died in Dad's arms.
Towards the end of the war Chas was wounded in the upper arm by a shell splinter during an attack over the Senio River. He was knocked unconscious and ended up spending the remainder of the war in hospital. He'd suffered some hearing loss ever since.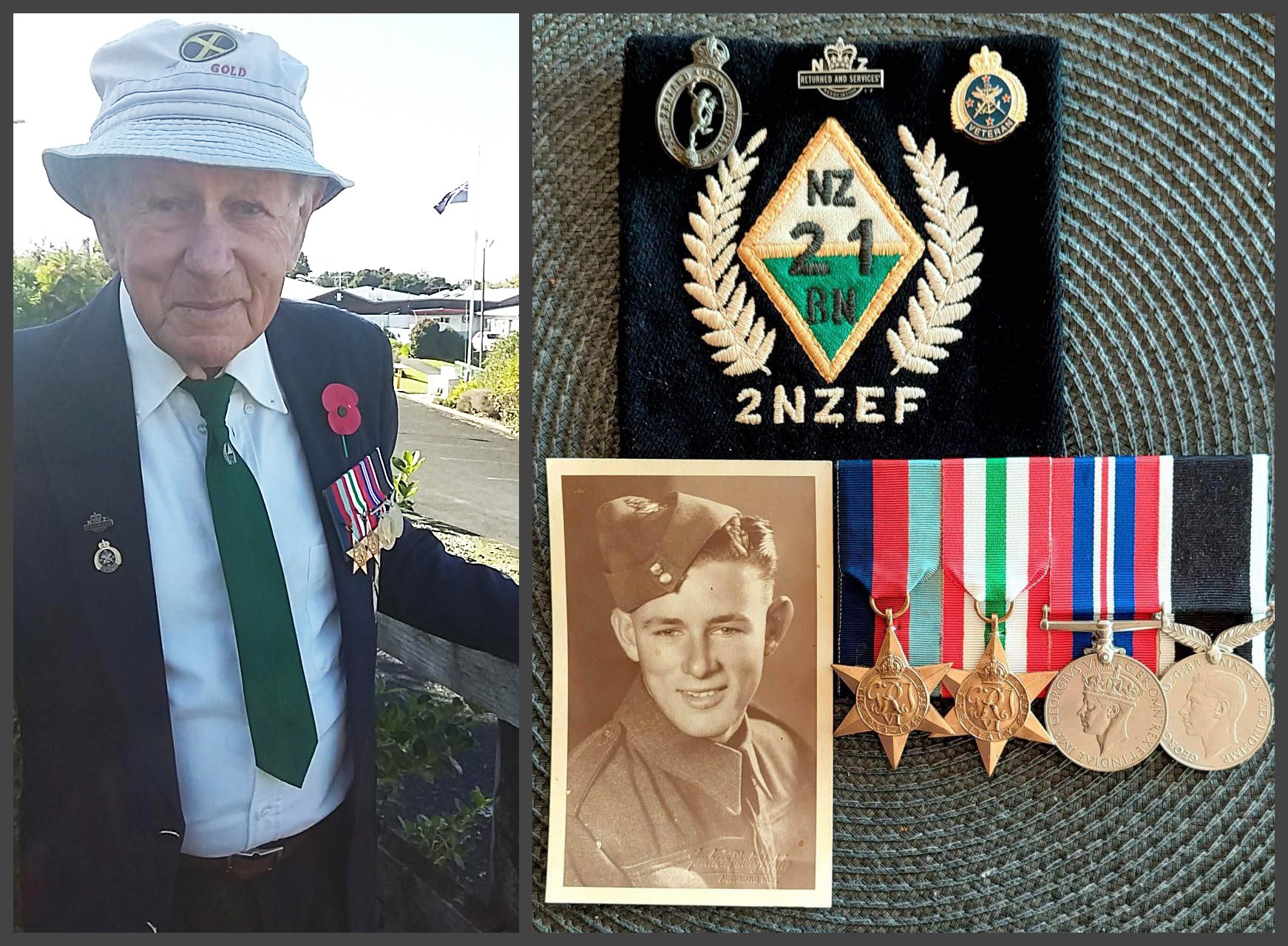 When Chas returned from the war he became a teacher, and was teaching at Hauraki School near Takapuna when he met my mother, Lesley Macdonald who was a school dental nurse. They married in Devonport in 1958 (I think) and I was born in September 1959. My only sibling – sister Rachel – was born 4 years later.
Mum and Dad bought a section and had a house built on East Coast Rd when I was about 2 or 3 opposite the Pupuke Golf Course living there for only a few years, then purchased 8 acres in Stanmore Bay Whangaparaoa. Chas planted it out in orchards and for a couple of years a large strawberry patch that we used to hire pickers for and sold punnets at the gate.
Dad tired of teaching after a while and became a landscape gardener. He also picked up other labouring work during their 15 year marriage but sadly my parents separated when I was 12, and Dad left Mum the house while she raised we two kids.
It was after this time that Dad applied for a caretaking position in the Bay of Islands and it was a good environment where he healed his poor broken heart. Chas went on to make lifelong friends around the BOI and enjoyed many adventures over many years there. He was first caretaker on Moturua Island owned by the Goodfellows, then Roberton Island (Motuarohia) owned by Lowes, where he relieved the resident caretakers who were skipper and 1st mate on the Soren Larsen.
They sailed in the northern hemisphere for half of each year. These were happy years for Chas, fishing and foraging, living 'off-grid' reliant on generators and oil lamps in the early days until technology improved and my husband and I took over some of the relief caretaking on Roberton ourselves over the years.
Chas made firm friends with one of the Fullers skippers and became well known by tourists and locals alike when he rowed out to the Fullers boat for his weekly supplies, with a german shepherd and a daschund on board. There are many amusing stories from this time. Chas and Graham, the Fullers skipper enjoyed a humorous friendship exchanging carefully rhyming and clever comebacks written at first on things like the newspaper wrappers etc. I think there was a wee story about this in the local paper, or posted at the Paihia wharf office. Chas used to visit Graham and his wife Noelle in Waimate North fairly often.
In mid 1995 Dad helped my husband and I buy an old house on half an acre in Warkworth in 1995 and we moved a 2 bdrm cottage on for him. It was wonderful having him there for our two children, he really was a wonderful grandpa and soon had planted gardens all around his cottage.
Chas had a quirky old fashioned side to him, and was naturally enthusiastic when life wasn't too burdensome. He did however suffer from bouts of depression and I'm sure his war experience had a lot to do with this, also losing his dad so young and the harsh conditions they lived under during the great depression.
Chas did all the main DOC tramps around NZ and generously gave countless hours volunteering in parks, planting trees and building boardwalks. He was caretaker for stints at Eden Gardens in Auckland and at Rapaura Watergardens in Coromandel. He kayaked, fished and operated a launch in many different weather conditions while caretaking in BOI.
Chas was a generous man and loved to help friends and family in their gardens. He could grow anything and we always had our own homegrown produce growing up. No wonder Chas lived so long…
Which brings me to the more recent past when Dad lived for 7 years in an Orewa rest home. It was going ok until covid. Chas used to walk for miles around Orewa at first, into Orewa township and to the beach to swim. He also expanded on a small vege garden the rest home had out back and maintained this until 2020 when the rest home management closely followed the lockdown restrictions and poor Dad began to suffer from lack of exercise and regular family contact.  He refused the jab, and so did I, which meant I wasn't permitted into his room or the rest home for well over a year.
I tried to make appeals to management and met in person with the manager, respectfully told her my concerns about covid and the loss of our basic human right to make choices that we deem safe ones. I gave her reliable information exposing the covid response anomalies, but she and the head nurse were fiercely in denial and refused to allow more access for at least a year. Eventually I agreed to wear a mask and was allowed entry into the small lounge near reception to sit for a while with Dad. My heart sank when they brought him in because they'd put a mask on him and I could see him sucking for air.
Much to our dismay Chas was admitted to hospital severely anaemic and dehydrated, and with a GI about 6 weeks ago. My sister arranged for him to be driven by ambulance to Tairua to spend his last few weeks in hospital care in a lovely rest home there. Sadly a couple of falls set him back after beginning to make some improvement, and Chas passed away peacefully at 3pm Wednesday 26 April 2023.
I would be remiss if I were not to mention that Chas had an unshakeable Christian faith that pulled him through many hard times. I'm told that before he slipped into unconsciousness, Chas became more conscious, smiled and waved a couple of times as if he was pleased to see someone. It comforts me to imagine him reuniting with all his many long lost friends and family members. He's waited a long time to be with God.
To my dear father, you have been a blessing in my life and I pay tribute to your stoicism, intelligent mind and generous heart.
Rest in Peace ❤️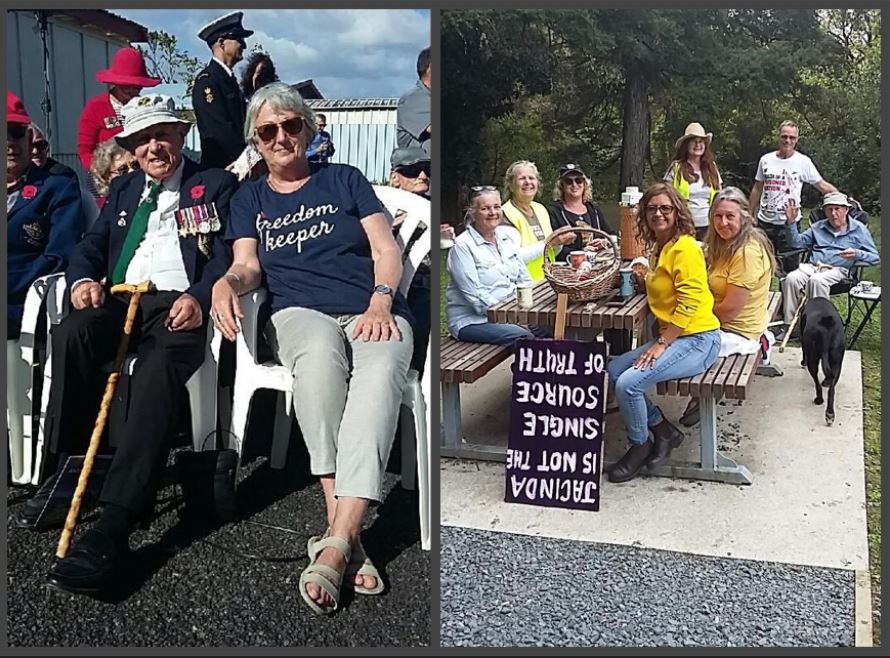 Leave a Comment
This Feature Coming Soon!