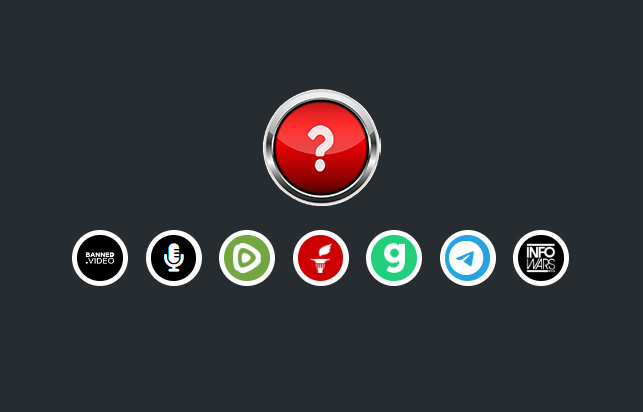 Update #011 WE'RE BACK!
COUNTERSPIN MEDIA HOSTS BACK ON SOCIAL MEDIA!
On Thursday the bail conditions limiting us from being a voice for the NZ people were removed.
Thanks to our legal team Kerry Cook and Grant Fletcher, for doing a fantastic job.
There are still some good people working within the system & we still have faith justice will prevail.
We are now free to post on our social media platforms & participate in communication with you all, which we very much look forward to.
A big thank you to our team for keeping things ticking along while we were limited in what we could do.
We appreciate all of you who have messaged, turned up to court, sent prayers, donated and shared our work.
It may not be self-evident yet, but soon "we the people" around the world will be back in charge. New Zealand, we've got this!
LATEST EPISODE – 76
MURDER BY VAX MUST STOP NOW
In this second part of our interview with U.S Dr. James Thorp we dive deep into the data around the Covid-19 jab & why fertile or pregnant woman should not take it.
Dr. Thorp shows the Pfizer documents MSM refuses to acknowledge and government advice from the U.K for pregnant women, not to get jabbed.
The evidence is damning with an unprecedented number of neo natal babies dying and mothers experiencing miscarriages.
Dr. James Thorp is a Board-Certified Obstetrician Gynaecologist with over 43 years' experience.
What he states as an undeniable fact, is being backed up our conversations with midwives working here in NZ.
Watch Episode 76 here:
Murder by Vax Must Stop Now! – Dr James Thorp MD Interview Part 2
If you missed Part 1 with Dr James Thorp MD, click here.
NEWS HEADLINES FEATURE – REMINDER
Our latest addition, the News Headlines (National and International), has been in full operation this week.
We are currently posting our favourite news headline picks on Tuesday, Thursday and Saturday.
We aim to link you to credible, independent sources where possible. Check it out here and be sure to send us your feedback.
WEBSITE BLOG – REMINDER
We continue to populate our website blog feature, with cutting edge commentary on a range of topics from our independent contributors.
They are thought provoking articles that are sure to add value to any discussion. To browse these latest articles, click here.
TELEGRAM CHALLENGE – REMINDER
Remember our Counterspin Media Telegram Challenge. Sign up as many of your friends and family as possible to our Telegram Channel and let's expand our reach even further.
We are winning this battle against those that seek to subjugate us all while bringing in foreign agendas. Many once thought such a thing could not possibly be, yet here we are on the precipice of demise.
Our kiwi spirit will not allow us to fall at the final hurdle.
COUNTERSPIN COURT UPDATE
December 7th, 2022 is the next date on the court calendar, where we [Kelvyn and Hannah] are due back in court. A reminder to all – we have elected a 'Trial by Jury'.
Missed any earlier email updates? Check out the Newsletter archive here.
Feel free to send us your thoughts, comments, links and story tips to [email protected] or contact us.
Join us, show your support and share this update far and wide.
Donations help fund our aim and are most welcome.
One off or recurring donations are all greatly appreciated.
Shout us a Coffee ☕
Counterspin Merchandise
Our Bank Account Details:
ASB
Counterspin Media
12-3032-0192290-000
Crypto Options are now Available
❓Counterspin
NZs Media Revolution
Facts & Evidence based
Not a pay to say platform
www.counterspinmedia.com
Saturday - October 22, 2022
Leave a Comment
This Feature Coming Soon!